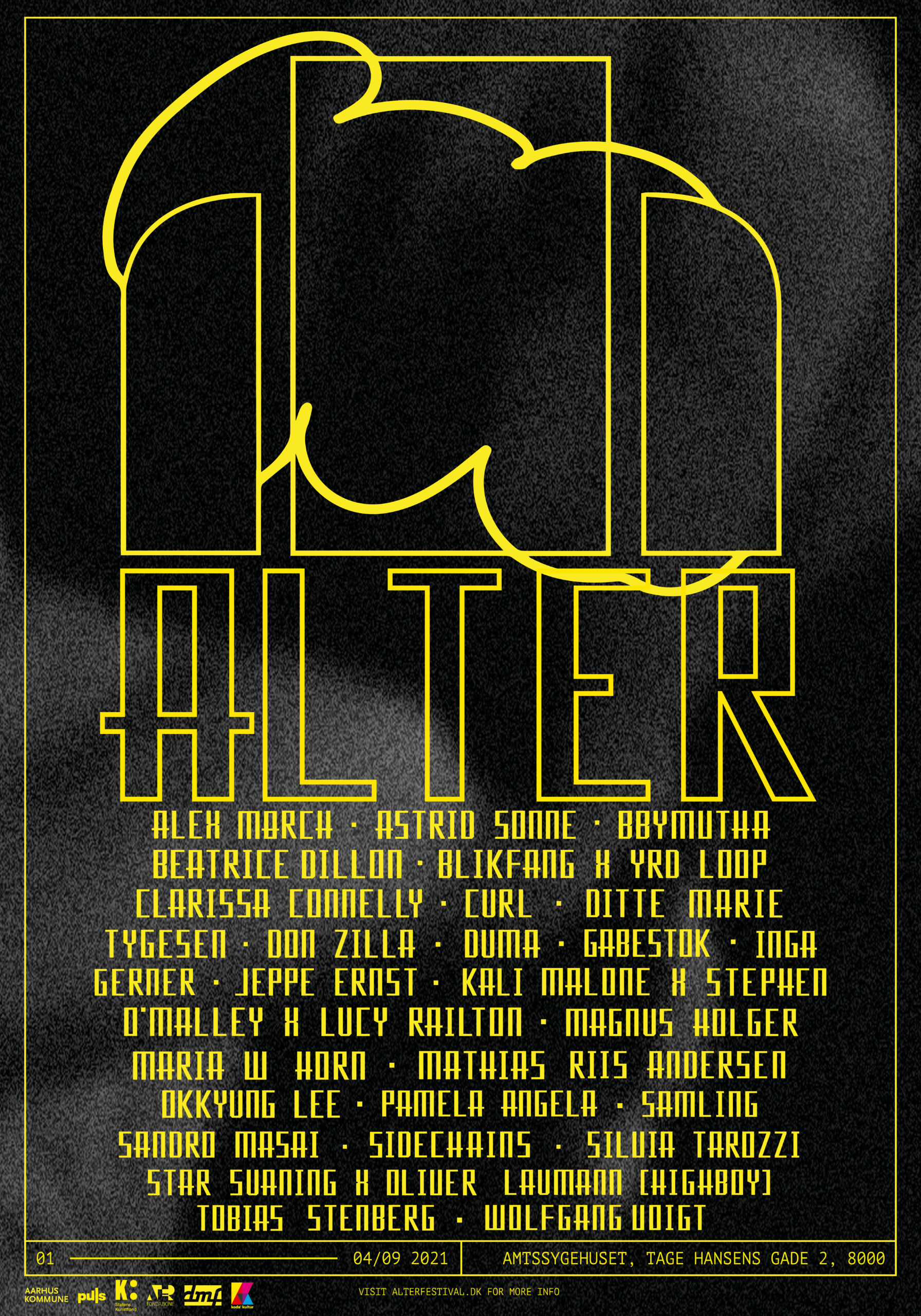 ALTER 2021:
Alter is a new Aarhus-based festival for transgressive and adventurous music, sounds and art.
We seek to situate our visitors in a transformed space and immerse them in to three days of experimental acts. A variety of expression will be presented by virtue of a diverse lineup of artists.
So please, join us for an extended weekend of virtuosity, severe transmutation, and excited sentiments.
LINE UP:
Kali Malone presents 'Does Spring Hide Its Joy' featuring Lucy Railton & Stephen O'Malley – Maria W Horn – Pamela Angela – Clarissa Connelly – Sidechains –  Wolfgang Voigt presents 'Rückverzauberung' – Bbymutha – Pan Daijing – Okkyng Lee – Gabestok – Samling – Star Suaning x Oliver Laumann (Highboy) – Astrid Sonne – Beatrice Dillon – Don Zilla – DUMA – Silvia Tarozzi – Yrdloop x Blikfang – Alex Mørch – Ditte Marie Tygesen – Jeppe Ernst – Magnus Holger
Mathias Riis Andersen – Olivia Rode Hvass – Sandro Masai – Tobias Stenberg
// Location //
Aarhus Amtssygehus, Tage-Hansens Gade 2, 8000 Aarhus C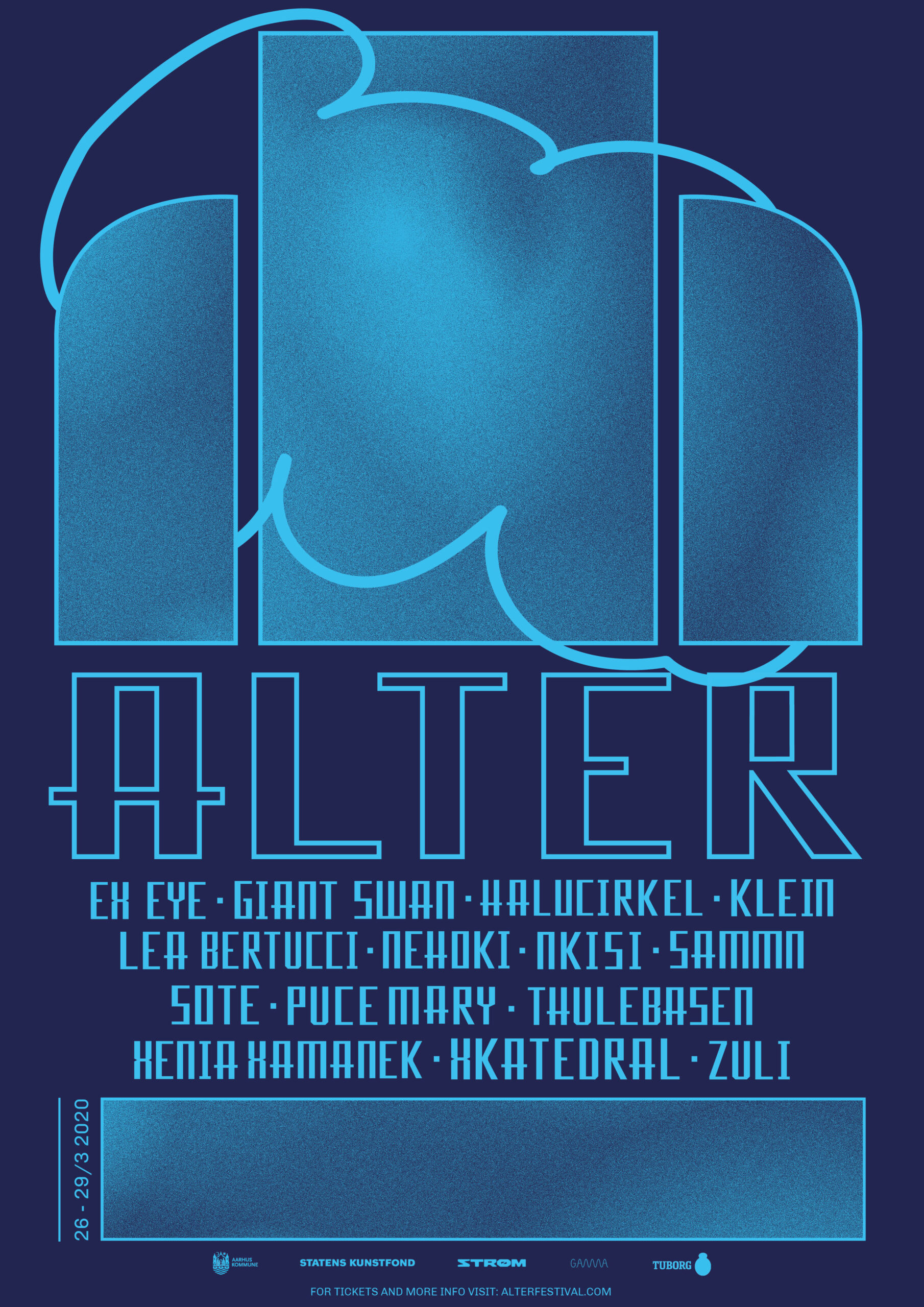 ALTER 2020:
IMPORTANT NOTICE: Cancelled due to Covid-19
LINE UP:
Ex Eye – Giant Swan – Havlcirkel – Klein – Lea Bertucci – Nehoki – Nkisi – Sammn – Sote – Puce Mary – Thulebasen – Xenia Xamanek – Xkatedral – Zuli
// Location //
Aarhus Amtssygehus, Tage-Hansens Gade 2, 8000 Aarhus C