KALI MALONE, STEPHEN O'MALLEY & LUCY RAILTON presents: Does Spring Hide its Joy
At Alter, Kali Malone will be presenting "Does Spring Hide Its Joy" featuring renowned experimental cellist Lucy Railton and pioneering drone guitarist Stephen O'Malley. The piece is a study in long form, non-linear durational composition, with a heightened focus on septimal intonation and beating patterns of interference. Kali Malone is an American-Swedish composer and musician based in Stockholm. Her compositions implement specific systems of tuning in minimalist structures for pipe organ, choir, chamber music ensembles, and electroacoustic formats. Kali's music is characterized by synthetic and acoustic instrumentation weaving rich harmonic textures in extended patterns of repetition. Her music is distinct and emotive invoking focality and precision.
Maria W. Horn is a composer hailing from the north of Sweden, based in Stockholm since 2011i She is interested in the manipulation of time and space through sonic extremes – oscillating between minimalist structures and piercing power electronics utilizing both digital and analog synthesis as well as acoustic instruments and audiovisual components. Maria is a part of Sthlm Drone Society – an association working to promote slow and gradually evolving timbral music and co-operates the label XKatedral. Her work examines aspects of human perception – how audiovisuality and overload/loss of perceptual stimuli can conspire to transcend everyday life and invoke alternate mental states.
Pamela Angela is a vibrant affair wherein the euphoric is offset by constant interruption, and aggression becomes immersed in the romantic. The project is a collaboration between Mia Ghabarou and Àslaug Magnúsóttir. In their multifaceted approach to production, they draw on classical and electronic music, performance art and dramaturgy. PAMELA ANGELA's live performance is as emotionally intrusive as it is ever evolving, giving new life to old songs and recurring melodies in alternating constellations of musicians and artist. They are working on a new album which will be released later this year.
The music of the Scottish-born composer Clarissa Connelly is evocative of the whimsical and almost child-like, tainted by an undercurrent of dark sensuality, disquietude, and existential dread. Characterized by complex arrangements, compounded chords, as well as a broad array of instruments, effects, and sounds. Her songs orient the listener towards utopian beauty that lie somewhere between the baroque and the primordial. With an experimental approach to vocal techniques, her voice can manifest benevolent fay-like creatures as easily as maleficent spirits, singing melodies that retain the accessibility associated with pop-music. The compositions are lyrically and aesthetically grounded in Celtic folklore and Scandinavian vitalism. The threshold between the mundane and the fantastical are accentuated in her work, in such a way that the pursuit for – and the ability to recognize – real beauty in the world becomes anchored in the realm of work, everyday anxiety, motivation, and human brilliance and failure.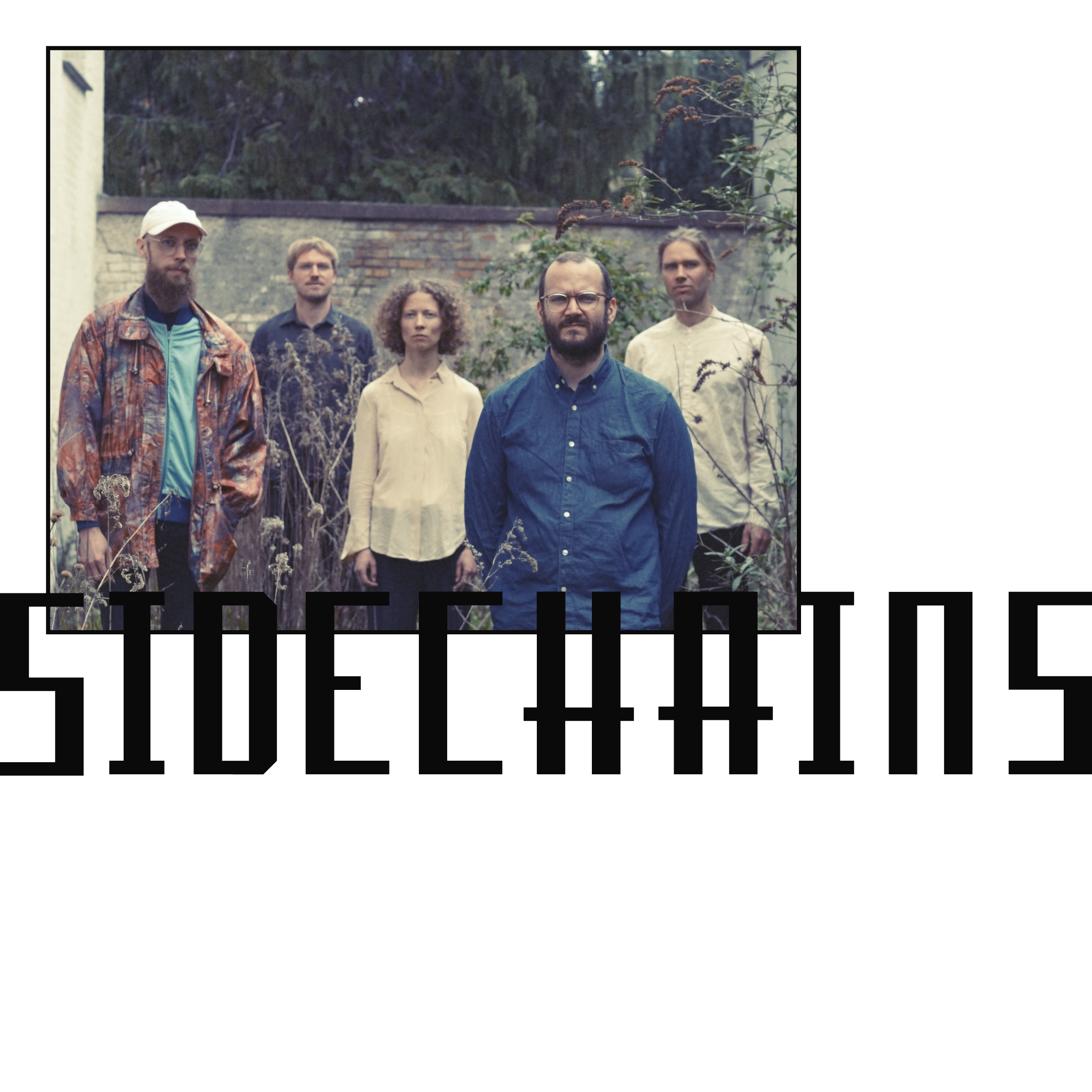 Sidechains consist of some of the strongest improvisers and saxophonists from the younger generation of the Danish experimental music scene, and this year at Alter festival they will be performing an organic score. Simple melodic motives candidly variate between highly energetic passages and complex melodic ambience causing rhythmic and tonal ripples in a condensed mire of abstract textures. Members of Sidechains are known from other projects such as Girls in Airports, Svin, Ocean Fanfare, Køs, and Maria Faust Sacrum Facere etc.
WOLFGANG VOIGT presents: Rückverzauberung
One of the founding and most influential figures of the minimalistic techno scene Wolfgang Voigt has continuously varied his own, unmistakable music style from the onset of the 1990s, spanning the spectrum from creating experimental and unusual hybrids. He is known for combining elements of techno with German Schlager and folk music, to pioneering, austere minimalistic concept techno series such as Studio1. His latest output Wolfgang Presents Rückverzauberung Exhibition is a transgressive and brimful journey through void-like ambience; a gothic and decadent soundscape contorted into symphonic knots erecting an experience of occult exuberance.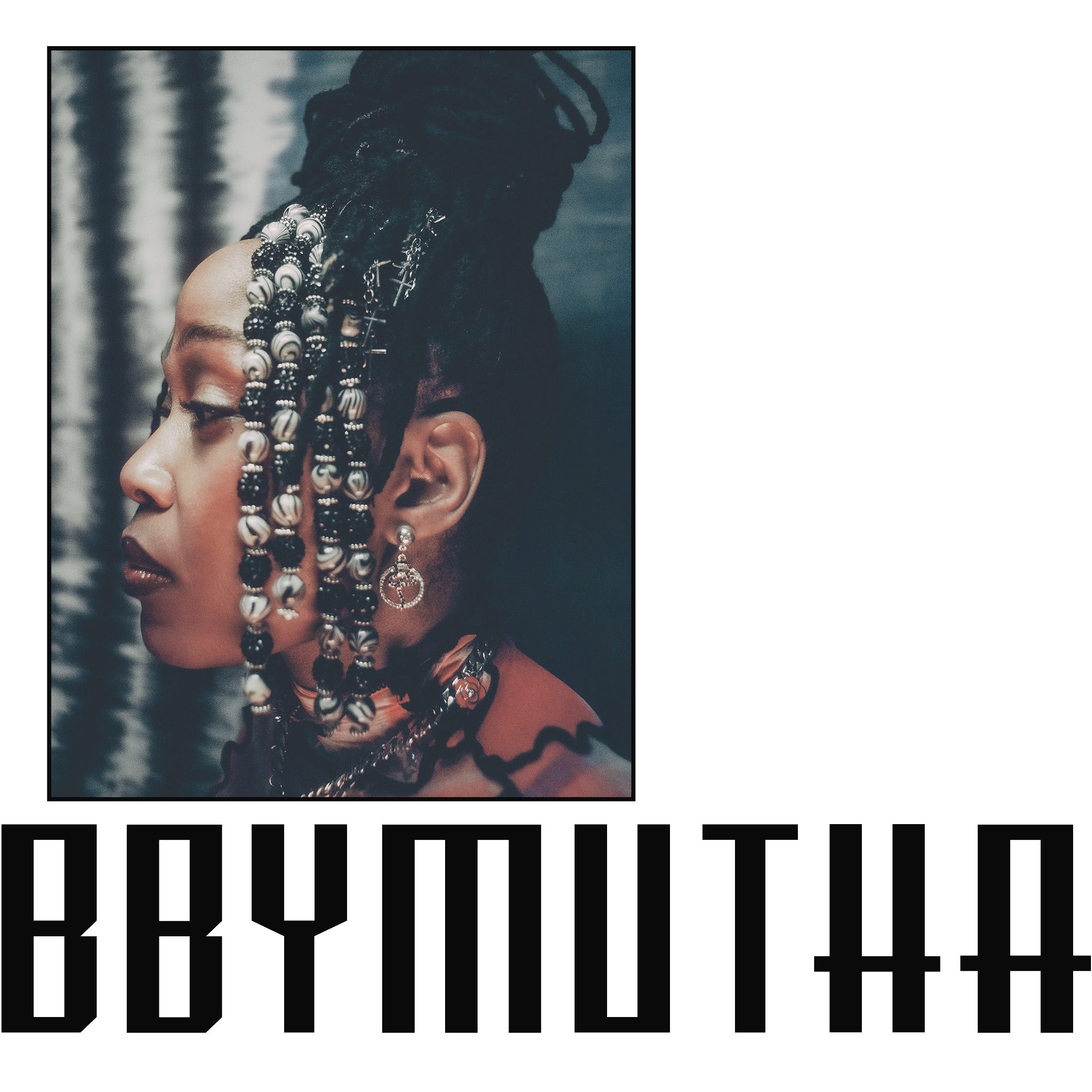 BbyMutha is an American rapper/producer and powerhouse who employs an ever humorous and divergent arsenal of virtuosity and gut to immerse the listener in her sprawling universe. Reprocessing derogative terms often used against her, she positions herself in a domain of her own. BbyMutha's lyrical dexterity is on high display as she is able to cooperate personal and political content into sometimes fantastical settings - such as the infernal gameshow that serves as a narrative frame on her debut album Muthaland. All of this is presented with a booming and brimful vocal often smothered in distant delay.
The new-black horror band Gabestok will be joining us this year at Alter. Gabestok consists of Fleep on guitar, vocals, and occasionally synth, and DØ on drums. At Alter they will be playing as a quartet. They are known for their punishing sound and super intense and grueling pace, presenting a dirty aesthetic with loving reference to old horror movies and a "purple robe and serrated knife" conception of the occult. The textual outlook is writhing in the ever scornful, antisocial - nerd rage at its most hazardous. The sound is thick and awful, with booming and frenetic drums, powerful guitar playing what could most accurately be described as "good riffs".
The cellist, composer, and uncompromising improvisor Okkyung Lee will be joining us this year at Alter festival. native of South Korea, Lee has taken a broad array of inspirations—including noise, improvisation, jazz, western classical, and the traditional and popular music of her homeland—and used them to produce a very distinctive output. Lee is perhaps best known for her improvisational work, where she draws upon visceral extended techniques, in both solo and collaborative contexts, yielding unique and captivating live performances.
Chinese-born, Berlin-based performance artist/composer Pan Daijing entertains refreshing, playful notions on creating and performing, notions that deviate from familiar, more accustomed forms. Take her project 'Fist Piece' for example, an expansion of her debut LP 'Lack', using that record as a source code to transmute her brazen ideas into disciplines as diverse as opera, film, stage acting and audiovisual installations. Daijing's all-embracing disposition allows her to playfully prod at reality's default states, frequently creating intrusive happenings that trigger the senses in novel ways.
Samling is a collective effort made for Alter Festival 2021. It is a one-time drumming extravanganza consiting of prolific drummers Per Silkjær (Fossils, Brunsten), Thomas Eiler (Svin, Dancer), Anders Vestergaard (Girls In Airports, Boujeloud), Anders Bach (Erna, Bisse), Simon Latz (Synd og Skam, LOL beslutning), and Simin Stine Ramezanali (Slim0, Drummess). If the names and their cumulative CVs aren't enough to impress you, then the swirling drum circle that will grace Alter most certainly will. In which way their diverse musical orientations will affect the concert is for you to experience live. Get ready for a pure powerhouse of a performance.
STAR SUANING & OLIVER LAUMANN (HIGHBOY)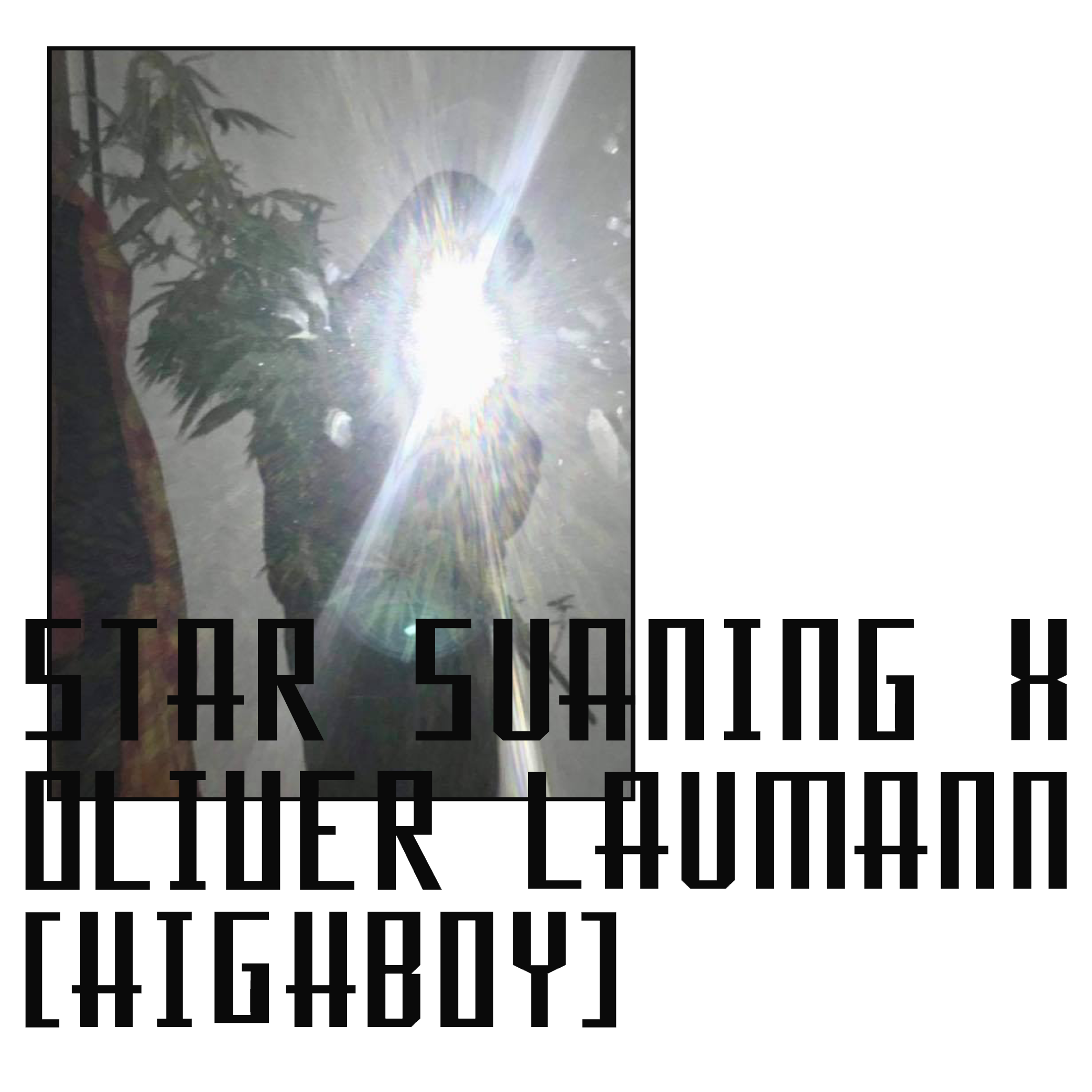 Star suaning (Sufie Elmgreen) and Oliver Laumann will be performing at Alter Festival 2021 with piece written especially for the evening. As solo artists they have eclectic and sprawling resumes. Star Suaning writes operas, choir, and band pieces, as well as producing and mixing. The common thread in her work is the romantic and often violent moods, informed by classical music. Her musical counterpart Oliver Laumann has in the same manner moved through different genres, mediums, and approaches. Playing with people such as TS Høeg and Goodiepal, his orientation points in many directions. With their diverse musical outfits - both as composers, producers, and drummers - expect a deranged, raving, and highly energetic performance for DJ decks, grooveboxes, effects, drums, and vocals. A once in a lifetime experience.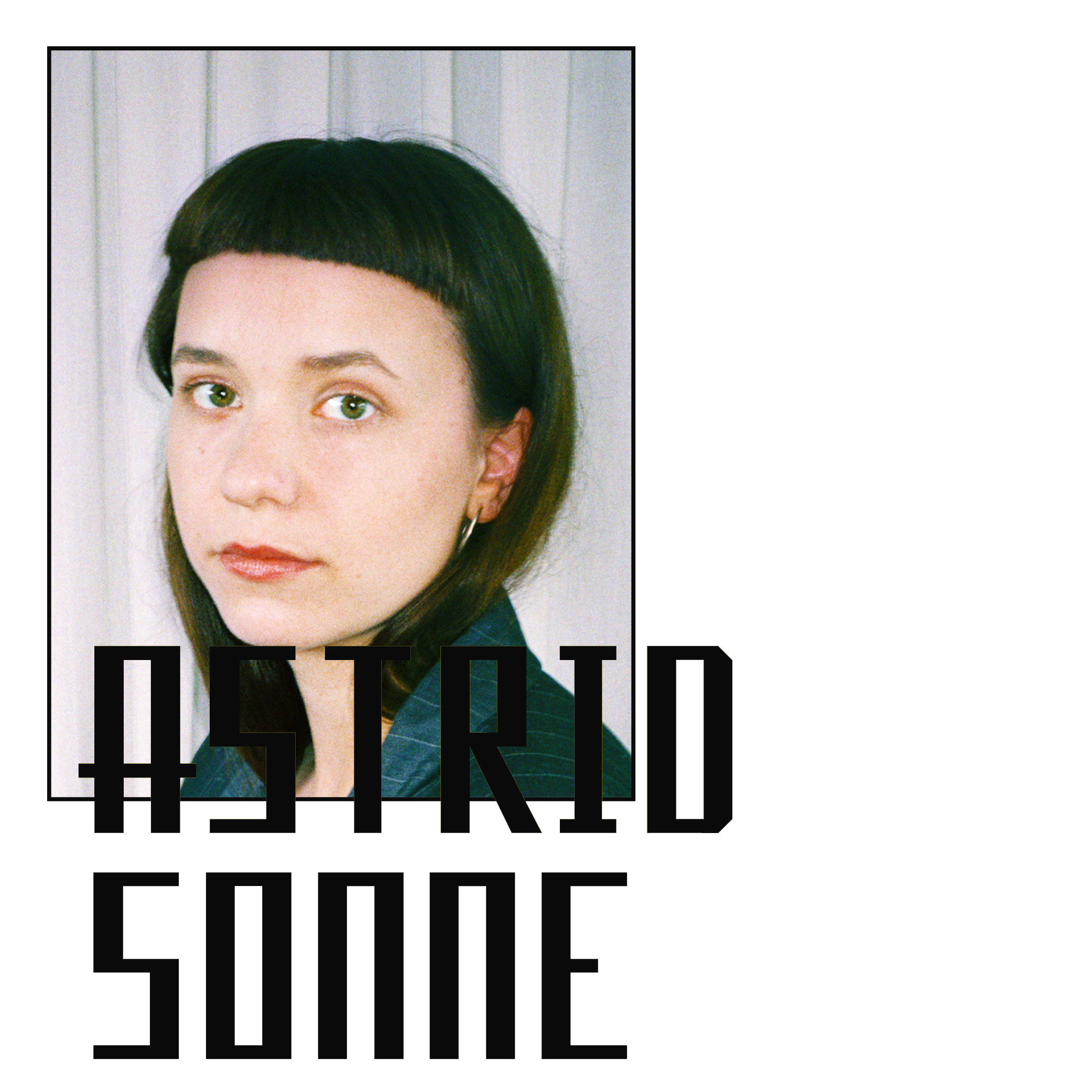 The Copehagen-based composer Astrid Sonne will be performing at Alter 2021. Astrid produces graceful and symmetric composition, with an emphasis on balancing recurrence and evolution. With a background in classical music, she has a versatile approach to arrangements wherein she manages to produce a distinct and coherent compositions, regardless of instrumentation. Utilizing synthesizers, vocals samples, and viola, her music draws on diverse influences from Danish choral tradition to noise. While Astrid's music is highly compositive in regard to creative influence and genre, she has threaded her diverse output with ascendant and mathematical beauty
Of contemporary British electronic music, perhaps no one has spiked as much interest of late as the talented Beatrice Dillon. Cooperating organic instrumentation with computer programming, Dillon has on her latest album Workaround, delivered a coherent and explorative piece that assiduously challenge the established approach to producing club music. Employing a prolific ensemble of accomplished musicians that interact with real-time digital manipulation.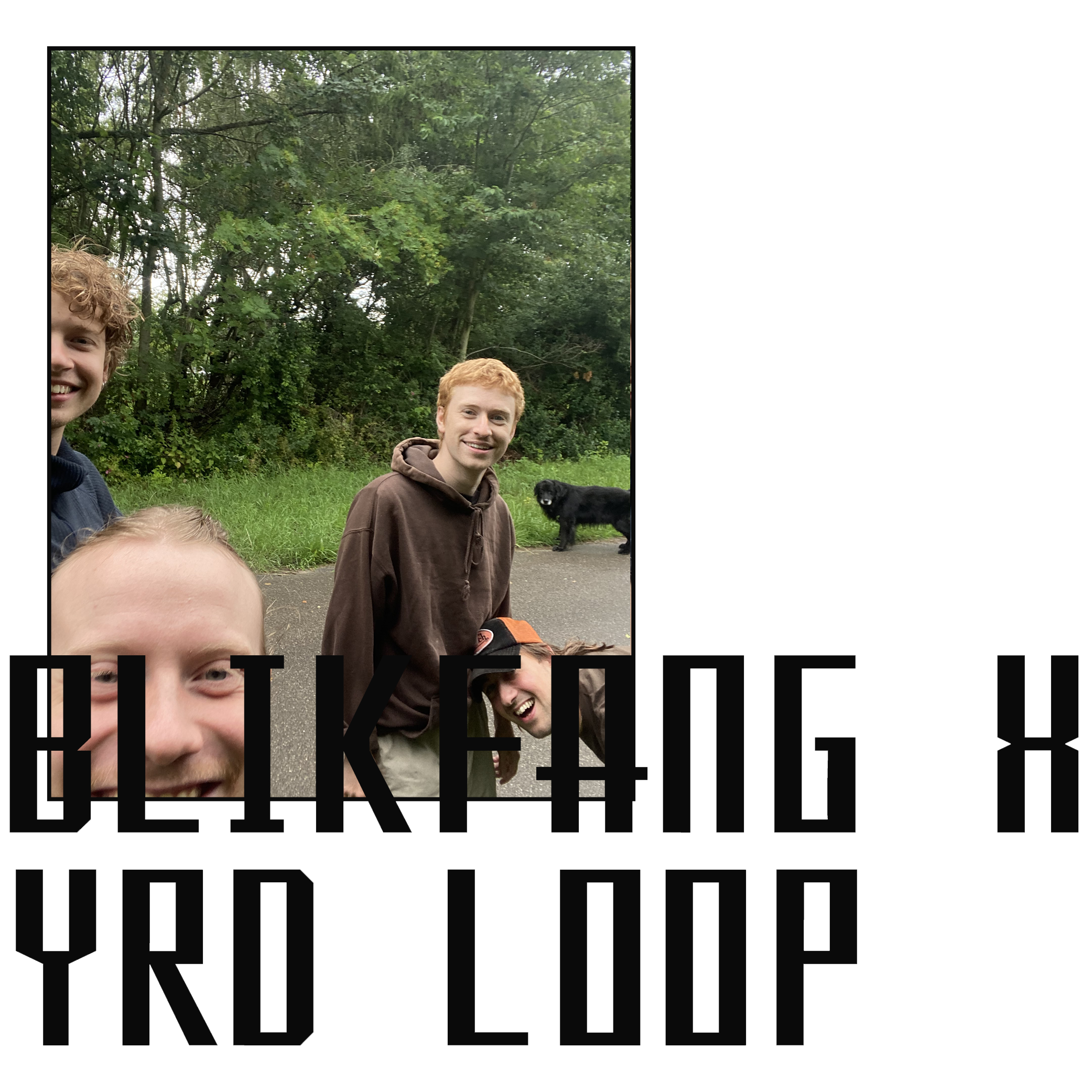 The two groups Yrdloop and Blikfang will appear in collaboration with a specially tailored project for Alter Festival this year. Both groups produce music that arouse feelings of intimacy and nearness but operate with very different styles of production. Yrdloop consists of the two Aarhus-based artists, Anders Hjortdal Andersen and Frederik Heideman, and their debut album "A Big Warm Welcome to Kjjfauefsyu" is a narrative affair of quiet emotion. While Yrdloop could be described in terms of ambience and the experiential, Blikfang is characterized by catchy melodies and bold lyrical evocations of youthful excitement, the smell of your nearest and dearest, and most importantly, all the different types of smooches, cuddles, kisses, and hugs. Blikfang consist of Søren Gade and David Engelbrecht.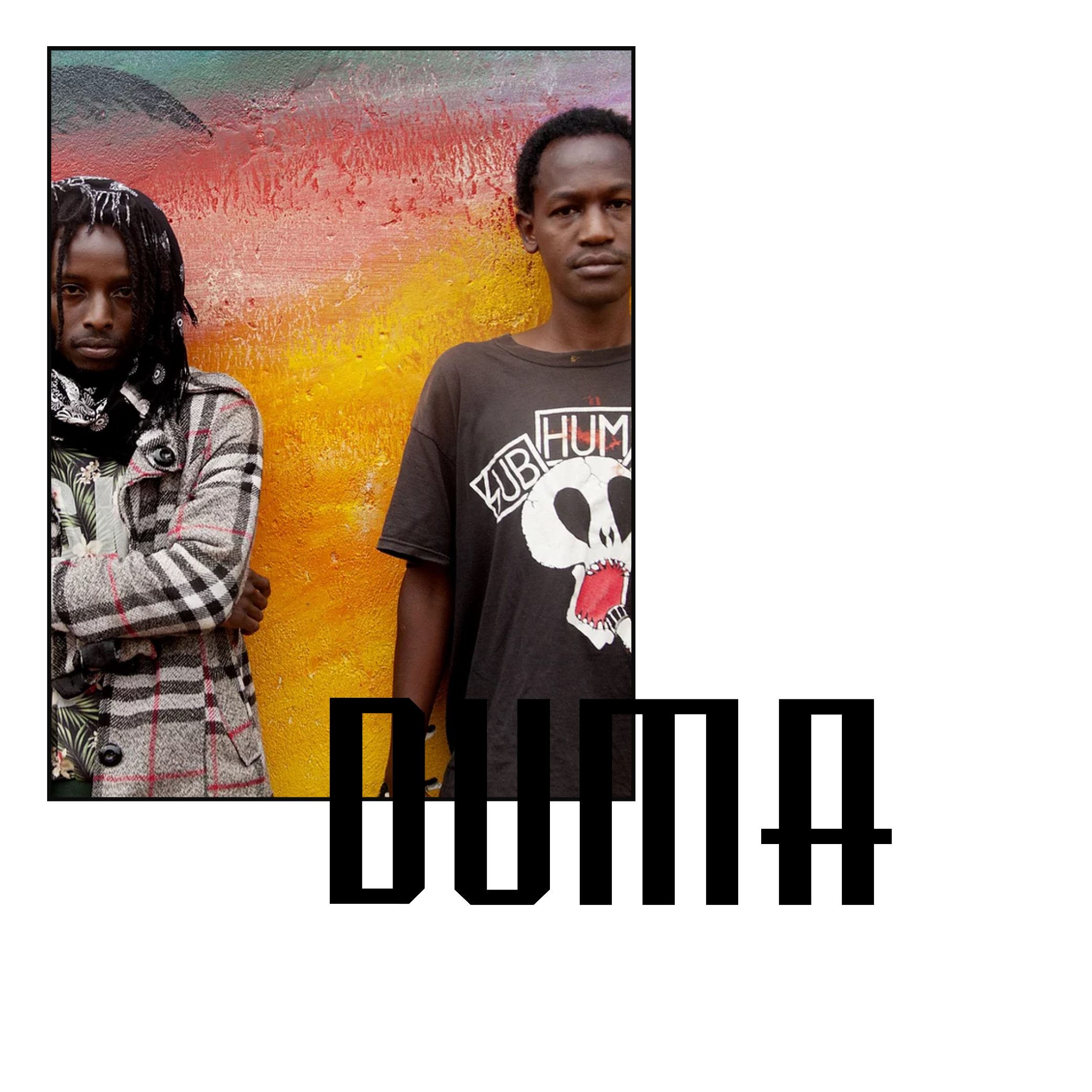 Duma makes a case against any intellectual distinction between euphoria and despair, recking sonic havoc while maintaining a textual undercurrent of difficult emotion. The duo was formed in 2019 by Martin Khanja (aka Lord Spike Heart) and Sam Karugu both are emergent figures in the flourishing underground metal scene of Nairobi. Their unique sound fuses the frenetic ebullience, unrelenting physicality and rebellious attitude of hardcore punk and trash metal with bone-crunching breakcore and raw, nihilistic industrial noise through a suffocating maelstrom of visceral screams.
Solitary, spiritual, and one of the most interesting producers on the club scene today, the Ugandan artist Don Zilla makes haunting, trans-dimensional club music that encompasses genre limitations and features elements of dub, drum & bass, industrial techno, deconstructed electronics, and a barrage of abstract sounds. Groovy and richly textured, his sound feels vast and unique, marked by distortion, heavy-bass lines, tense hard hyper tribal drums and futuristic, stripped down beats against ancestral rhythms and raucous synth-lines. Today his music can be heard igniting dancefloors all over the world and will enflame the old county hospital in Aarhus this September!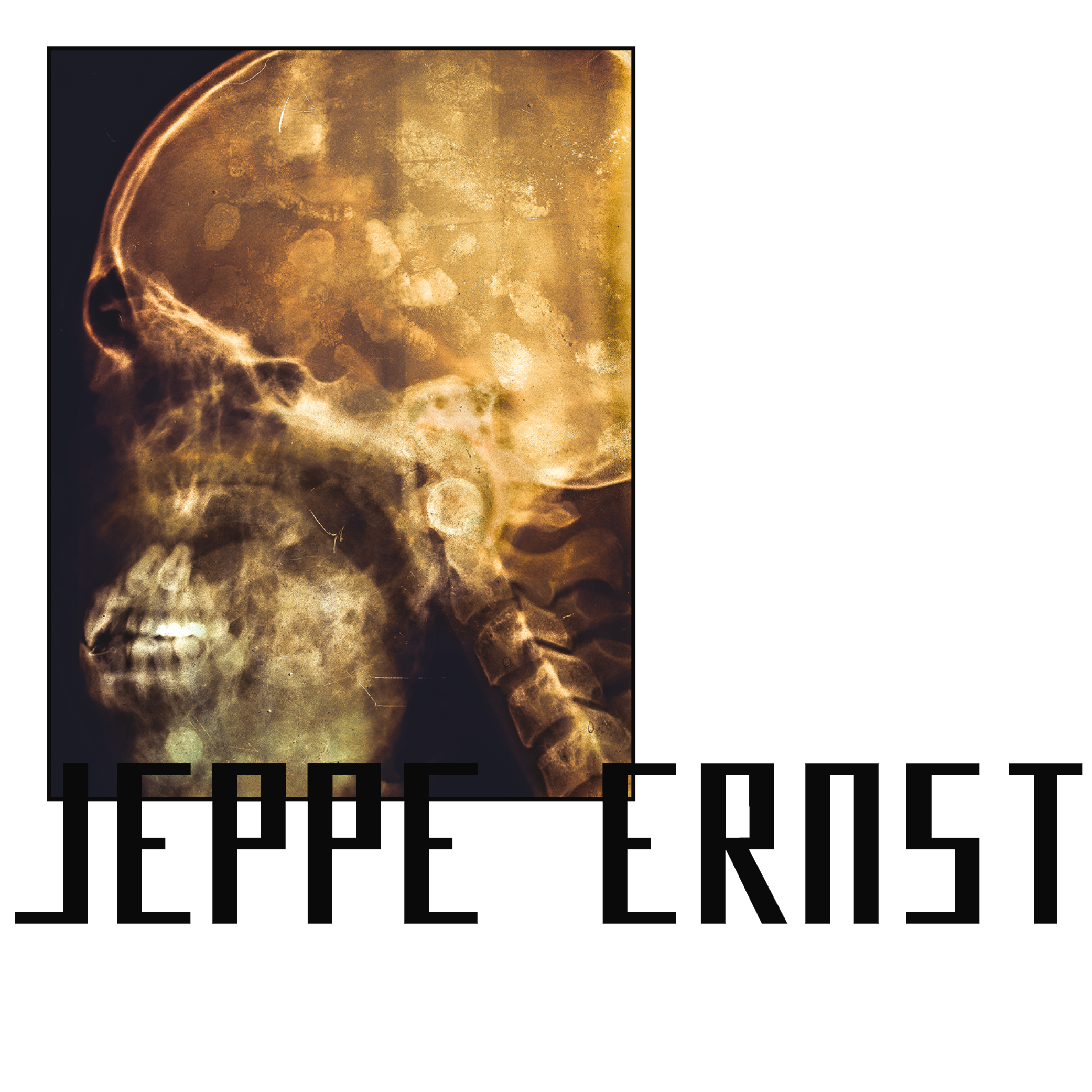 Jeppe Ernst is a conceptual musician and artist, and he will be joining us this year at Alter. Jeppe Ernst works primarily with music but from a principle he calls "creative reduction", wherein he tries to reduce the given piece to its most central idea. He does this by eliminating significant properties, for example by removing sound from a composition. As such Ernst has composed several pieces of "music" that caters to all other senses than the ear.
SILVIA TAROZZI presents: Mi specchio e rifletto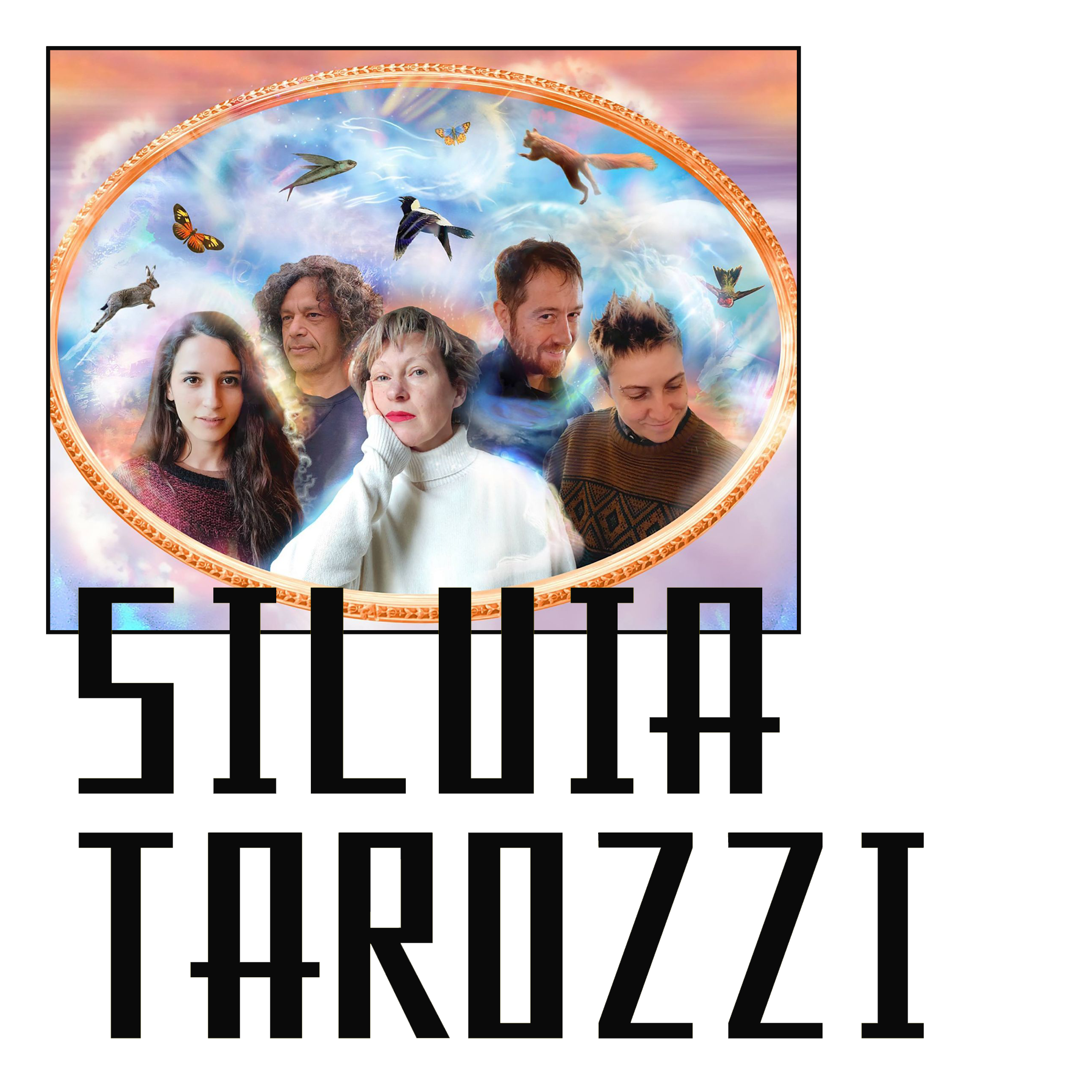 The Italian composer, improviser and violinist Silvia Tarozzi will be joining us this year at Alter 2021. As evident in her latest album Mi Specchio E Rifletto, Tarozzi produces crystal clear and labyrinthian compositions. On this album Tarozzi invokes the poetry of the poet Alda Merini, using the natural rhythms of Merini's poetry as memetic scaffolding. Her careful assemblage is a nuanced investigation of the divine feminine, refracting the quotidian weight of womanhood through an improvisor's prism.
Listen